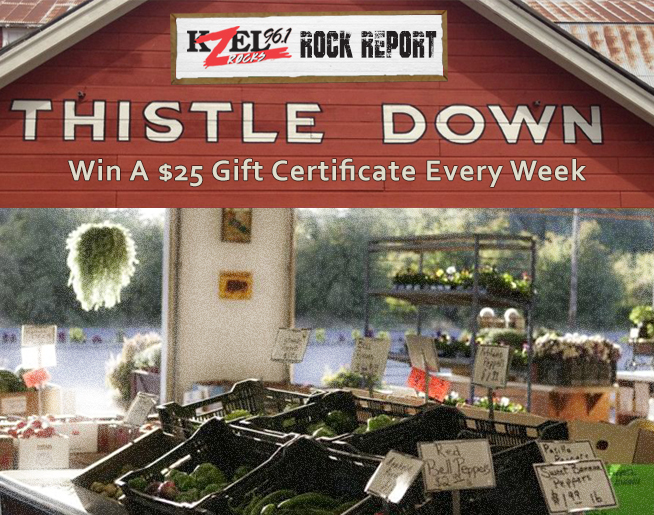 Hey, gang. If you're a regular listener to KZEL then you know all about the rock report, and all about our pals out at Thistledown Farm.
We always like to say that they're not a grocery outlet, but a real working farm. They're a place you can take the family, have a fun day, and also leave with some of the freshest farm-grown produce the state has to offer.
Well, once again they're our big sponsor for the rock report. And that means they're offering you guys a chance to check out what they have to offer ON THEM. So tune in to Mark & John every weekday, and they'll give you a chance to qualify for a $25 gift certificate. A new winner will be announced every Friday during the show.
If you would like more information about Thistledown you can click HERE to check out their web site.
Thanks for listening, and supporting our local businesses.